About Our Firm
Ruth Robinson Law is a divorce and family law firm serving individuals and families in the greater Birmingham area, including Hoover and the counties of Jefferson, Shelby, and St. Clair.
Attorney Robinson is a 20+ year legal veteran who has handled federal, criminal, and civil cases and focuses her practice on Alabama family law.
Her professional background allows her to provide valuable guidance on matters impacting families beyond divorce and family law, such as protecting clients from domestic abuse through protective/restraining orders and criminal defense and prosecutions.
As an attorney, she respects and realizes the importance of your case, including how it affects your children. Ruth recognizes how injustices affect lives and will work diligently for you to ensure that your children affected by divorce, custody, or support disputes are considered first, not last.
Our firm is committed to each of our clients in pursuing optimum results in family law cases so that you and your family can move forward with security.
Schedule an appointment to discuss your case with our family lawyer in Birmingham by contacting us at (205) 984-1915.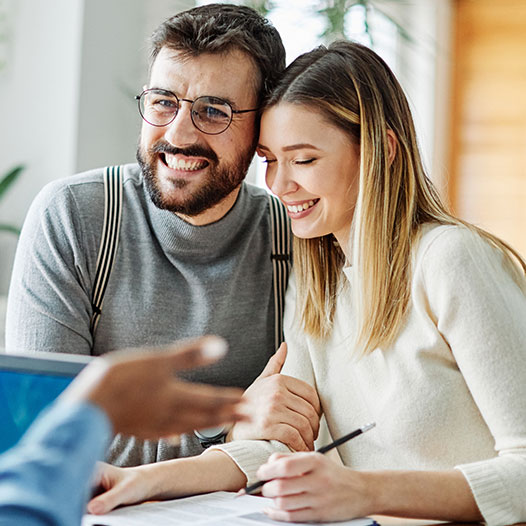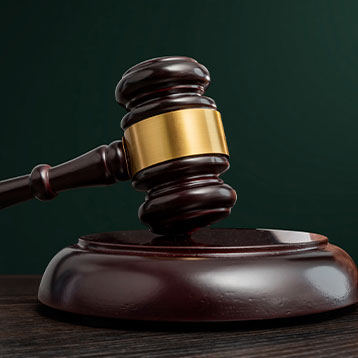 Our Birmingham Attorney
Ruth Robinson is a native of Birmingham and a graduate of Birmingham Southern College with an undergraduate degree in psychology.
She attended Cumberland School of Law and received a scholarship for academic achievement. At Cumberland, Ruth was an Associate Editor of the Cumberland Law Review and graduated at the top of her class.
She has represented clients in all Court Circuits across the State of Alabama. Ruth became an attorney because of her passion for helping others and advocating for those in need.
Her professional memberships and associations include:
Member of the Alabama State Bar Family Law Section
Member of the Birmingham Bar Association
Member of the Shelby County Bar Association
Member of the Alabama Criminal Defense Lawyers Association
Licensed in all federal district courts in Alabama and all county courts
Member of the Alabama State Bar since 2003
Member of the Vestavia Hills Chamber of Commerce
Ruth's personal message to you: "I will be happy to help you fight for your children and your financial assets, and I will keep you up-to-date on your file throughout the entire process." -Ruth
Contact us today to learn more about our family law attorney serving greater Birmingham. "Great lawyer and dedicated to justice for her clients."

Mrs Robinson is dedicated to Justice and fairness. She is knowledgeable. And honest. She is the best investigative lawyer I've ever known. She don't stop until Justice is served. Mrs Robinson is honest and reasonable and will tell you the truth. Her courtroom knowledge is second to none. She is family oriented. Has a great attitude and is all around a special person. I would recommend her to any one.

- James

"She communicated with me throughout the process."

She got pretrial diversion for me in my case. She communicated with me throughout the process. She also did not have to return to court with me for the final step but she did!

- LeAnn

"GETS RESULTS!!!! PHENOMENAL ATTORNEY!"

I have personally watched Ms. Robinson in open court, and she is exactly what you want! She is THE quintessential attorney! Don't hesitate to contact her, she will immediately start working and your case, and she won't disappoint!

- David

"She went above and beyond"

Due to a misunderstanding, a warrant was issued in Alabama, even though we live in Virginia and hadn't been to Alabama for many years. We were apprehensive about the possibility of traveling to Alabama during these uncertain times. Luckily, Ms. Robinson was able to quickly and professionally interact with local law enforcement and the district attorney's office to get the case dismissed without us having to be there. Throughout her handling of the case, she went above and beyond to make sure we were aware she was doing everything in her power to assist us. We are deeply appreciative of her and her efforts and would HIGHLY recommend her to anyone needing representation.

- Lynn

"Amazing and highly recommended."

I contacted Ruth Robinson on a Saturday regarding a warrant that was issued for failure to appear. On Monday, she filed a notice of appearance as my attorney and filed a motion to have the warrant recalled. The court told her they'd recall the warrant and set a new court date. Ruth was very professional, diligent, and went above and beyond for me. She listened to everything I told her, requested me to send her several screenshots and filed the necessary paperwork to get the warrant recalled and a new court date. Amazing and highly recommended if you want or need someone who is passionate about practicing law and treating you like you're a priority.

- Terry

"I trust her completely and she has always worked hard for me."

Ruth Robinson is a thorough and passionate criminal defense attorney. When I found myself facing criminal charges for something that was completely bogus in a corrupt governmental atmosphere, she has worked with me diligently and continues to do so. I trust her completely and she has always worked hard for me. Better than any attorney I could ask for through and through.

- Anonymous